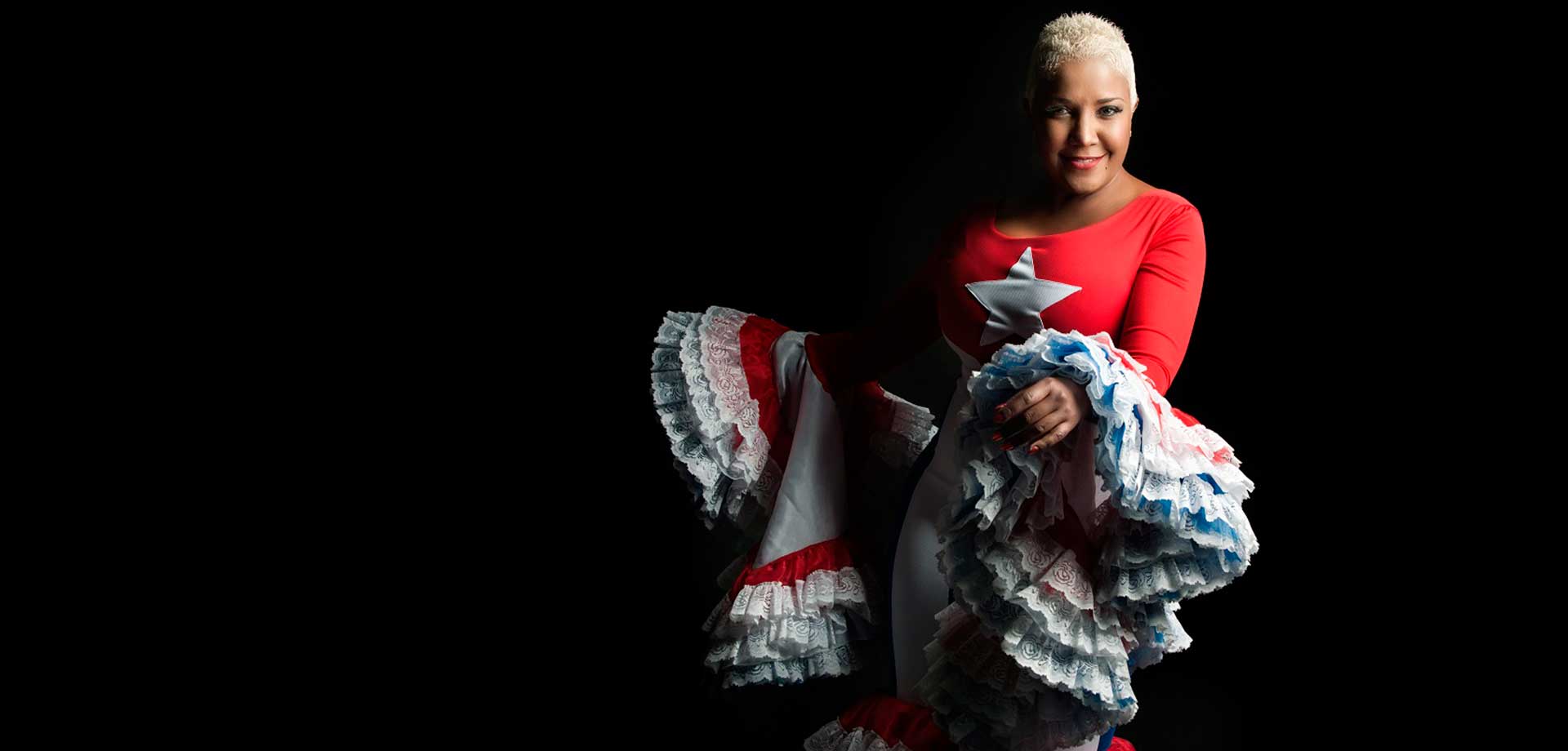 A wealth of Cuban feeling, a voice full of sentiment and an unarguable force on stage, those are some of the qualities that best describe Haila María Mompié González.
After several years studying dance, a young dancer raised her voice in 1991 and gave Yaquelín Castellanos, a well-known Cuban singer, such as enormous surprise, that she accepted the young dancer in her band. Haila became a singer of "Septeto Tradición", performing traditional Cuban music.
In 2001 she decided to begin a new page in her artistic career, becoming a soloist. This brilliant idea was applauded by Cuban audiences, along with the decision to record a solo album for the label Bis Music, directed and produced by well-known Cuban musician and singer Isaac Delgado.
Vocal quality, professionalism and dedication follow Haila, who lives her life with the dignity of those who love Cuban music. No wonder she has been labeled one the best Cuban contemporary son performers, and one of the singers in a new generation of young talents who have earned a prestigious space among those who make history in popular music.