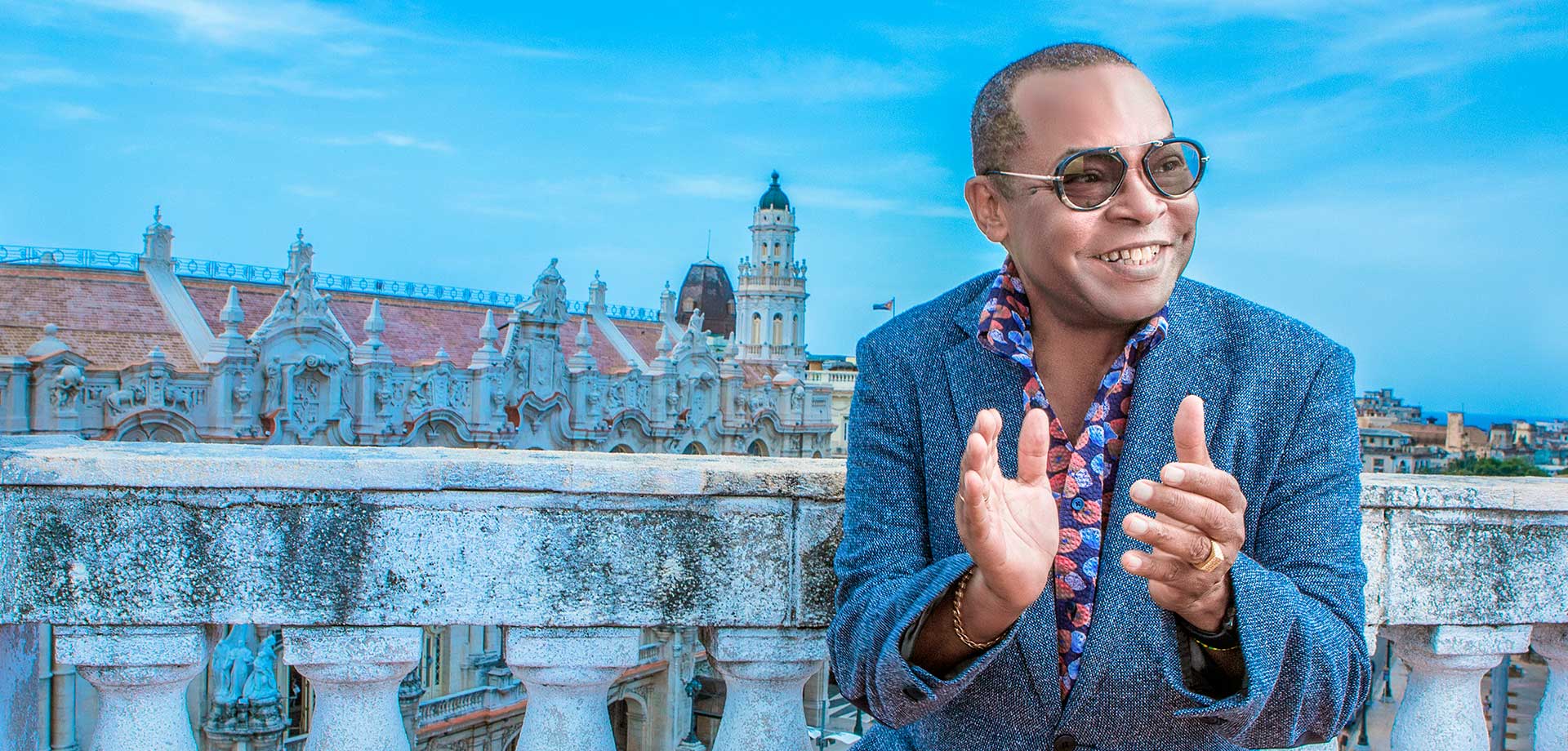 Adalberto Álvarez y su Son
Pianist, composer, arranger and director of the Adalberto Álvarez orchestra, he was without a doubt the Cuban son master par excellence, and is today the Cuban son composer with the most songs versioned in the Latino world in the last thirty years. In 1984 he decides to create "Adalberto Álvarez y su Son", an orchestra which has not only stayed as the top in their field, but also took over the challenge to create new harmonic and rhythmic changes in perfect partnership with dance-lovers.
He was the winner of several national and international awards, beloved by Cubans and admired in several countries. Adalberto Álvarez remained that "Gentleman" who bet his talent one day on Cuban popular music and to everyone´s pride became popular among his people; when they listen to the first notes of each of his songs, they acknowledge, by dancing, their appreciation for a fruitful and wonderful life.